Since the establishment in 2005, Cyagen has become one of the world's leading provider of custom mouse and rat models, which successfully delivered over 50,000 custom animal models to researchers across the globe. To celebrate the 15th birthday of Cyagen, We here invite you to get involved in our special Lucky Draw Challenge - Cyagen now provide ready-to-use gene knockout (KO) and conditional knockout (cKO) mice from Cyagen AI Knockout Mouse Model eBank, as well as diversified customization services (both mouse and rat are available) including KO/cKO, KI/cKI, Point Mutation, Transgenic, with rapid turnaround and competitive prices.
There are limited quantities of our exclusive prizes available – up to $2,000 OFF - Join before they disappear!
Cyagen Lucky Draw Challenge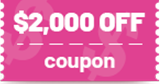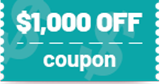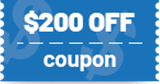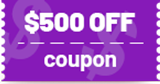 Terms and Conditions
Promotion Period:
Apply for a Lucky Draw voucher before January 31st, 2021.
Lucky Draw Voucher Details:
Vouchers are valid for use until March 31st, 2021. Non-refundable, non-transferable, and valid for a single transaction only. It has no cash value and cannot be exchanged for cash. Not valid in conjunction with other special promotions. Other discounts cannot be applied while using any voucher.
Limitations on Voucher Usage:
a) Credits worth $200 and $500 can be applied as a general voucher for all catalog model orders;
b) $1,000 and $2,000 voucher is appliable to cKO orders from our catalog and other model customizations (including but not limited to cryopreserved sperms, custom models, live mice).
Eligibility:
End clients in the APAC region, excluding Japan. Each participating customer is limited to one (1) entry. If you need immediate assistance, please call 86 20-31601779 or email service-apac@cyagen.com.