In view of this situation, Cyagen has utilized years' of accumulated experience in efficient team building and management to successfully build a mature mouse surgical model service team after 2 years' preparation. Cyagen's team has developed rigorous standards in the production and construction of various models - establishing complex and compound surgical disease models. We take "Repeatable" as our service standard. For complex project requirements or disease models not or rarely seen in the literature, we will work closely with clients to carefully understand their research needs and develop the appropriate surgical model construction scheme. We truly hope our professionally-standardized surgical model services will save your time and energy - enabling you to achieve results on innovative research project(s).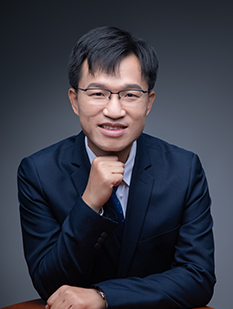 Dr. Rongli Zhang
Dr. Rongli Zhang has more than 20 years of experience in creating mouse surgical models. Prior to Cyagen, Dr. Zhang was employed by China Academy of Chinese Medical Science (CACMS), Tsinghua University (THU), Peking University (PKU) and internationally renowned academic institutions successively after PhD. He worked in Case Western Reserve University in U.S since 2011 as both a research scientist and director of Cardiovascular Physiology Laboratory, in charge of the discovery of disease phenotype in genetically engineered animals and preclinical drug development.
In addition, he has done many preclinical pharmacology studies for famous domestic and worldwide pharmaceutical enterprises - helping these companies achieve successful product launches. Dr. Zhang has finished 10 projects during his work in China, and took part in multiple fund programs in the U.S. supported by both the NIH (National Institutes of Health) and AHA (American Heart Association). He has 60 publications in SCI journals, with many articles published in high-impact academic journals (such as Nature, Proceedings of the National Academy of Sciences, Journal of Clinical Investigation, Circulation, Cell, Nature Communications, and Science Translational Medicine).